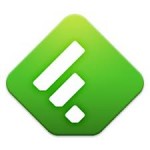 I don't know about you but I've been worrying about what I'm going do when Google Reader ends on the 1 July 2013.
I can relax now because I've found the perfect alternative and it's Feedly. It seems I'm not the only one according to this article on Mashable:
What was so great is that I could automatically transfer all my Google Reader feeds directly to Feedly, this included all my saved favourite articles as well.
Over the last few months I've read about a whole range of alternatives but I think Feedly is exactly what I was looking for.